Meet a Few Pinpointe Email Marketing Customers
More than 6,000 organizations are using this platform to automate, create, track and optimize email marketing results.  Pinpointe's customers are Business-to-Business ("B2B") and Business-to-Consumer ("B2C") enterprises ranging from Fortune 1000 companies to venture-backed startup companies.
Our unmatched list of features along with our customer focus has helped Pinpointe achieve a 97+% customer retention rate.
Here's a sampling of Pinpointe customers from across a wide variety of industries, including software, technology, medical and financial services, media and many more.  You can also read Pinpointe's customer success stories for more in-depth examples.
---
TECHNOLOGY CUSTOMERS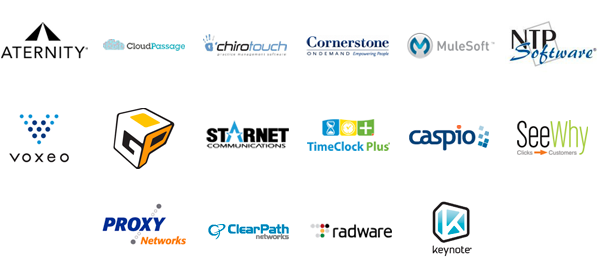 ---
PUBLISHING CUSTOMERS

---
HIGHER EDUCATION CUSTOMERS

---
MANUFACTURING CUSTOMERS

---
ASSOCIATION CUSTOMERS

---
MARKETING FIRM CUSTOMERS
---
ONLINE SERVICES AND ECOMMERCE CUSTOMERS

---
OTHER INDUSTRY CUSTOMERS

---
Email Marketing – Case Studies
Looking for in-depth insight to Pinpointe customer successes?  Read Pinpointe customer reviews to see how Pinpointe customers are succeeding with Pinpointe's award-winning email marketing system.