Outgrown Your Current Email Marketing Provider?
But not ready for the complexity of marketing automation?
Pinpointe's cloud-based email marketing platform is purpose-built for mid-size enterprises and agencies who have outgrown their email marketing system. Get advanced features, multiple accounts and high sending capacity without the high costs of Marketing Automation. 
Pinpointe offers a multi-user, cloud-based, dedicated instance that is well-suited for medium and large enterprises sending from 200,000 to 20 Million+ emails / month. It allows you to be 100% in control of your email reputation without the hassle of managing your own mail servers.
Take take advantage of Pinpointe's 99.9% uptime and email infrastructure knowledge. All email system backups and service continuity are managed by Pinpointe, which helps your email reputation for maximum deliverability.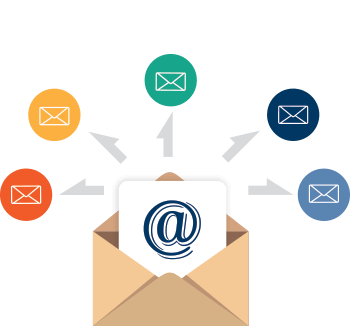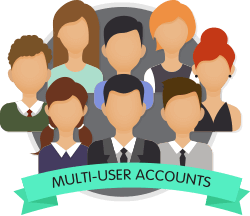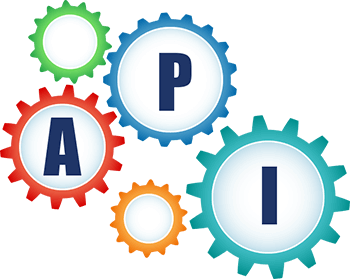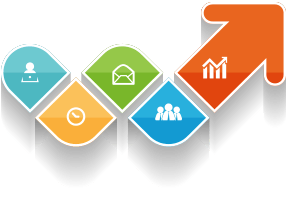 Smart Segments: Target with Precision
Pinpointe's 'smart-segments' allow you to target your prospects with precision. Define your complete segment criteria by combining behavioral information (like, whether subscribers opened a campaign or clicked on specific links), demographics information and custom field values you create.
Automation: Autoresponders & Trigger Emails
Maximize your time effectively.  Autoresponders have been shown to increase results by over 100%. You can set up drip marketing campaigns using Pinpointe's super-flexible autoresponder campaigns, and send trigger campaigns based on your prospect's behavior. Set up an automatic drip sequence with specific filters for each individual email. You can even set up autoresponders to send on behalf of different people within your company.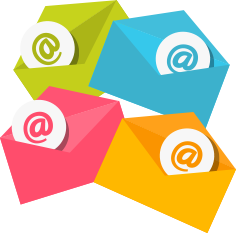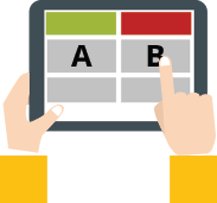 Unlimited Split Tests: Maximize Your Results
In Pinpointe, there are no limits to how many emails variations you can test. Pinpointe advanced split testing features allow you to automatically select a random sample set of contacts and send an unlimited number of email variations in equal parts – plus so much more. The hardest part will be figuring out what elements to split test.
Advanced Reporting: Get the Detailed Reports You Need 
We've taken email campaign reporting one step further so you can quickly evaluate results and get in-depth reports that you can export and share. Our user-friendly reporting and analytics dashboard allows you to view, drill down and easily export all campaign results. Sales and marketing will love this!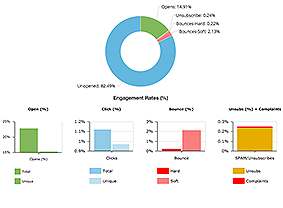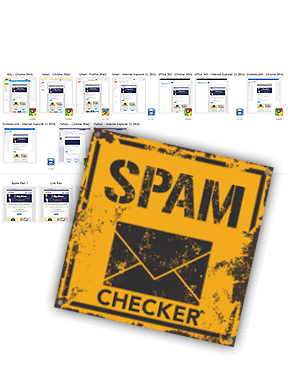 In Box Previewer & SPAM Checker: Get to Your Subscribers' Inbox

Pinpointe's awesome email inbox previewer (powered by Email On Acid) renders previews of your email campaign on 20+ email clients with 100% accuracy in less than a minute. (Includes views of the top desktop and mobile email clients.)
With Pinpointe's online email SPAM checker, you can instantly check your email campaigns for SPAM issues with a single click. Our integrated SPAM checking and scoring feature runs your message through a Spamassasin engine and calculates an email SPAM score based on several factors. You'll get a real-time score and summary, along with detailed recommendations as to what areas of your email should be corrected.
Choose How You Build Your Campaigns
Pinpointe gives you 3 options to build an email campaign
Intuitive Drag-and-Drop Campaign Builder – Create beautiful campaign designs and add your own content in minutes
WYSIWYG Editor – Build your email from scratch or from one of our 1,000s of email templates and always see what the end result will look like in the editor
Load your own HTML code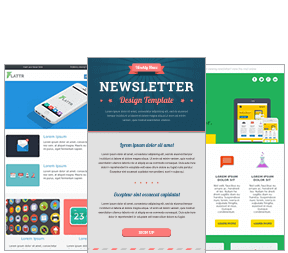 Pinpointe is only for sending permission-based emails. No purchased lists, association directories, traded lists or shopping lists – yes, we do check. No, there's no such thing as a purchased opt-in list. Trust us! Please read our anti-spam policies to avoid a regrettable account cancelation – or call us at (800) 920-7227 to discuss if you have questions.