[On-Demand Webinar] 17 Secrets Every Email Marketer Should Know
Up to 64% of people often open up an email because of the subject line, yet there's so much more to an effective email marketing strategy. When a person subscribes to your list, they are expressing interest in your product and/or service, so it's up to you to provide them with relevant content and lure them into your sales cycle.
In this on-demand webinar, Jonathan Rick reveals 17 email strategies that aren't well known, but are highly effective.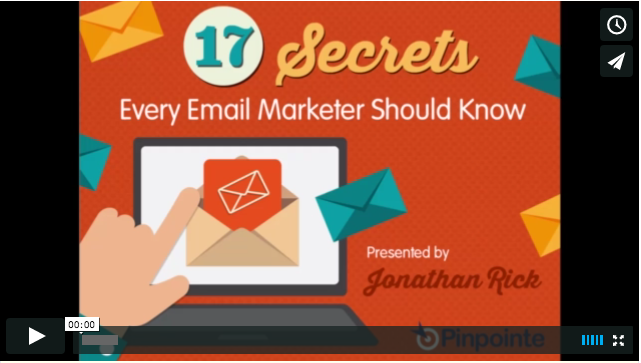 Attendees can expect to learn:

Do's and don'ts of email marketing
Top elements of a successful email campaign
How to convert "questioners" into advocates
Plus much more +++
(Visited 784 times, 1 visits today)