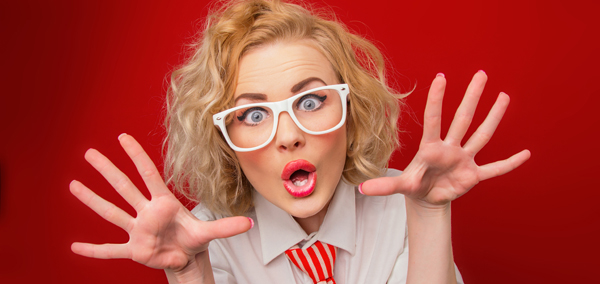 Whether you've been using B2B email marketing software for quite a while or you're dabbling with the customer outreach and loyalty generation tool for the first time, recent findings on email volume and open rates are sure to brighten your day. According to MarketingProfs, a recent benchmark study found that compared to the first quarter of 2012, Q1 2013 saw email volume jump 11.6 percent while unique open rates jumped nearly 10 percent. In addition, revenue per email increased 12 cents, and total and unique click rates rose 8 percent year-over-year.
As more brands engage in permission-based email marketing, it's not surprising the bulk of messages entering people's inboxes is rising. However, these figures show that businesses must be doing something right to get their emails read.
You've likely realized this, but it's worth repeating: Email open rates are a big deal. Just because you've gotten past and potential clients to opt into receiving your messages, it doesn't mean they're sure to read them. If email marketing was anything like fishing, email registration pages would be your hook and open strategies would your net that keeps fish – or leads – engaged in your content and loyal to your brand. If you want to maintain your hold on prize-winning catches, you may need to give your email-open strategy a reboot.
So, with no further ado, lets check out some ways to improve your email open rates.
10 tips to get recipients to open your emails
As with any form of content marketing, collecting and analyzing data is key to ensuring you're delivering the most relevant and intriguing message possible. Here are 10 tips on discovering what your audience needs and other ways to improve email-open rates.
1. Get on board with split testing: If you're using the best email marketing services, then you have to start split testing – also known as A/B testing – email features and content. In fact, if used correctly, split testing can play a major role in overall marketing and audience analytics. For email, the practice involves sending out two or more versions of the same message with one varying factor, like the sending address or subject line. In our webinar, "Use Split Testing to Improve Email Open Rates," we explain how split testing lets users determine the best ways to craft emails for higher open rates.
2. Send emails from real people: As demonstrated in our webinar, people are less likely to open emails from a department name or an address like "info@company.com." While a recent post for MarketingProfs suggests sending webinars from a "seminar@" address or returns from "returns@" shows professionalism and organization, our split testing of sender addresses shows that people are more likely to open emails from people, especially from women with common names.
3. Consider a double opt-in: While you probably want to expand your email contact list, it's useless to fill it with phony addresses. That's why having users opt in to receive your messages is a good idea. Consider having a form on your website and then ask users to confirm their subscription in your first welcome email. A post for the "KISSmetrics" blog recently explained your messages are also less likely to end up in a spam folder if you ask users to register twice.
4. Give various registration options: The "KISSmetrics" also recommends giving users a variety of choices of content they'll receive. This ensures you're sending them messages pertaining directly to their interests, making it more likely they'll open your emails and read them through.
5. Make sure you're sending at the right time: There's a seemingly infinite supply of stats on the Web suggesting the best times to email clients. Generally, early in the workweek during morning hours are strong open-email rate times. However, your clients' schedules may not conform to those of average nine-to-fivers, which is why split-testing email-open and click-through times is a must.
6. Don't ever underestimate to power of subject lines: This is a big one. Subject lines are incredibly important, and a lot of research and drafting should go into creating one. In fact, when writing an message to be delivered using marketing automation software, you should spend half your time on the subject line alone. You want a phrase that relates to and intrigues your readers immediately and because this is so important, the last four tips are dedicated solely to writing your subject line.
7. Keep it short: Aim for a brief, punchy message that contains buzzwords related to whatever your email is about, like "webinar," "sale," and "research," for example. According to our split-testing, subject lines with 40 to 50 characters tend to perform better than their longer counterparts.
8. Avoid spammy language: While email-open rates may be up, spam filters are growing more sophisticated, and people have grown more wary of messages that resemble anything close to junk mail. When choosing the words you'll include in subject lines, do some research on what spammy language looks like and then head straight in the opposite direction. According to Forbes, terms to avoid like the plague include: shipping, today, here, available, fingertips and online.
9. Try a unique hook: A post for "The Crazy Egg" blog recently suggested email senders create an "open loop" with their subject lines. This involves giving readers just enough info to get them interested and build up their anticipation. The goal here is to stir enough curiosity in the recipient that he or she wants to open the email. The example of an open-loop headline the blog gives is, "Rich makes $27,322 in 3 days (find out how)." According to the blog, this type of subject line works well for product launches, autoresponder series and webinars.
10. Don't ever lie: It may be tempting to stretch the truth or use an unrelated subject line just to get recipients to open your emails. Fight the urge and don't ever do it. If you announce something you aren't going to deliver, your credibility will go down the drain faster than you can say, "best email subject lines."