Marketers are living in the age of personalization.
They often have a wealth of information at their fingertips – information that can transform their email marketing efforts and boost response rates. Learn how to easily tap into that data and get personal with your email subscribers.
Join Pinpointe and top email marketing authority, Pam Neely, in this on-demand event to learn how to personalize your marketing email communications. With plenty of easy-to-implement ideas, this webinar is ideal for both marketers who already use this powerful tactic and those who have just started to dabble with it.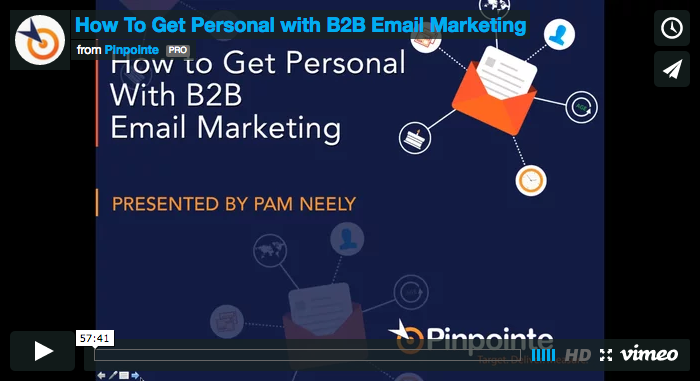 A Glimpse Of What Will Be Covered:

Top email experts share their best email personalization tips
How to make the most of the data you have
Personalizing with form data versus personalizing with behavioral data
Leverage personas to simplify personalization
When to personalize for maximum results
Beyond the subject line: dynamic content, personalized email receipt times, landing pages, and more
Plus lots of examples!
Register today if you want to stop frustrating your subscribers and learn how to start using personalization to appeal to your subscribers and their interests.