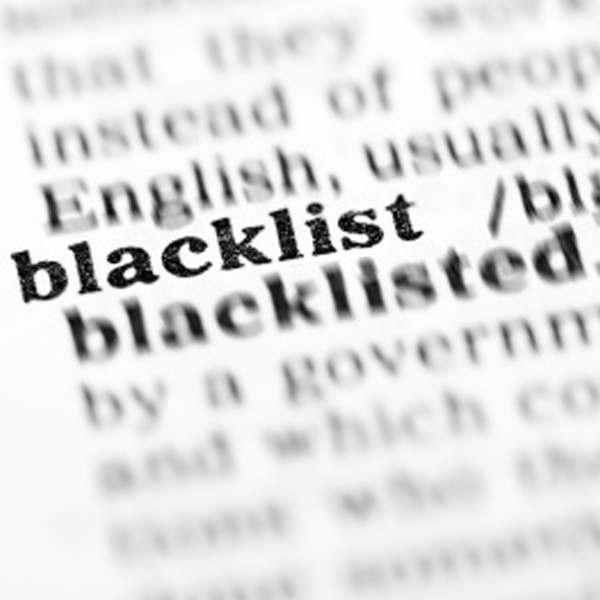 How to Remove your IP from ATTs Blacklist

As with all of our articles on email blacklist management – we assume you are being a responsible email netizen and not sending spam. And we also assume you're probably an Email administrator. If you're an individual and you're having email delivery issues, you'll probably need the help of your IT team to get access to some of the information here. Better yet – send them to this link directly.
If you are having delivery issues with other domains too (and you're not sending spam) then this article will help you determine if your email servers are on other email blacklists. Of course you could move your email campaigns to an email service provider like Pinpointe and let us deal with delivery so you don't have to waste your time dealing with blacklists!
AT&T Email Domains

AT&T actually manages email inboxes for nearly a dozen domains. Here are the domains maintained by AT&T email services – so if you're seeing emails being blocked to any of the domains below, then you can apply these steps to verify and request removal from the AT&T blacklist:
att.net
bellsouth.net
flash.net

nvbell.net
pacbell.net
prodigy.net
sbcglobal.net

snet.net
swbell.net
wans.net
Verify Emails Blocked by AT&T

AT&T relies on several sources to decide whether to deliver your well-crafted emails are spam (or if your email server's IP address has a history of sending what AT&T believes is spam.) AT&T doesn't maintain a blocklist that you can query directly but they do provide a form that system administrators can use directly to submit a removal request once you've confirmed you are on AT&Ts blocklist.
You'll know if you are being blocked by AT&T in one of these ways:
1) If your email servers are blacklisted at AT&T, you will get a bounced email (called a 'NDR' – non-delivery report') with an error code 521 – indicating a mailing was blocked because it 'exhibited behavior consistent with spamming or abuse.' The NDR email will include information something like this (Note: The exact error message will vary depending on your email client) :
Reporting-MTA: dns;host.domain.com
Final-Recipient: rfc822;recipient@yourcompany.com
Action: failed
Status: 5.5.0
Diagnostic-Code: Remote_host_said:_521-xx.xx.xx _blocked_by_ldap: ou=rblmx,dc=AT&T,dc=net/521_Error_-_Blocked_for_abuse._ Contact_abuse_rbl@abuse-att.net./
2) You can also check your email server logs for rejection messages. The most common error messages are:
521 xx.xx.xx.xx blocked by sbc:blacklist.mailrelay.att.net. DNSRBL: Blocked for abuse. See http://att.net/blocks,aln-mailrelay.att.net (12.102.252.75)
550 xx.xx.xx.xx blocked by ldap:ou=rblmx,dc=att,dc=net Error – Blocked for abuse. See http://att.net/blocks"
Note: 'dc=' will include the recipient domain, like att, bellsouth, etc.
553 5.3.0 flpd246 DNSBL:RBL 521< xx.xx.xx.xx>_is_blocked.__For_information_ see_http://att.net/blocks,ff-mx-vip1.prodigy.net (207.115.20.20)
Removal from AT&T Blacklist

As we've noted in all our posts regarding blacklists – as a reputable email service provider for businesses , we have to start with the obvious: be sure you're not spamming before you make your request. If you or your company are sending unsolicited emails or general spam – you'll need to clean up your internal practices before taking the steps below. SPAM filters are really pretty smart these days so if you are actually spamming and your removal request is honored, you'll be right back on the list again in a few days. And some blacklists only allow you to request removal every so often.
AT&T first recommends you check your email server's IP address on these two blacklists – and if you happen to be on either of these – take the steps to remove your server from these first (most places will block email if you are on a spamhaus blacklist.)
http://ipremoval.sms.symantec.com/lookup/
Once you've cleaned up everything and confirmed you are not in fact spamming, you can request removal at this page:
AT&T Blacklist removal request: http://rbl.att.net/cgi-bin/rbl/block_admin.cgi
You'll need the following information:
IP address of the sending server
Your IT admin's name, company, phone and email address.
The exact error message from the NDR email or the email server logs.
An explanation of the steps you (or your IT team) has taken to stop spam.
Once the above info is submitted – we've found that AT&T resolves any issues within 24 hours.
For questions related to your request, you can email abuse_rbl -at- abuse-att.net
AT&T provides additional email delivery information for IT / administrators here:
http://rbl.att.net/block_inquiry.html
Consider an Email Service Provider

If your marketing team is sending permission-based email campaigns and/or wants to automate your emails with autoresponders or trigger campaigns, consider using an email service provider like Pinpointe. We deal with all this blacklist stuff 24×7 so you don't have to! We maintain one of the highest inbox delivery rates for customers. We monitor email delivery on an ongoing, real-time basis and ensure that you're opt-in emails won't get blocked. You can sign up for a free trial any time. Just go to: www.pinpointe.com/free-trial . Here's a valuable tip: you can get the first month of service 100% free if you enter code: PPTCOMP in our shopping cart. Enjoy!

(Visited 47,613 times, 1 visits today)