Let's face it! Customer data-driven marketing is the future of email marketing. Leveraging consumer insights to fashion your communication with them takes the wretched hit and miss approach out of the equation. This is a welcome change as now marketers have a real shot at pitching clients a solution to their specific problems.
But, how exactly can you do that?
Customer data usage drives up your email marketing KPIs like open rates, click-through rates, bounce rates, and many others?
Here's how: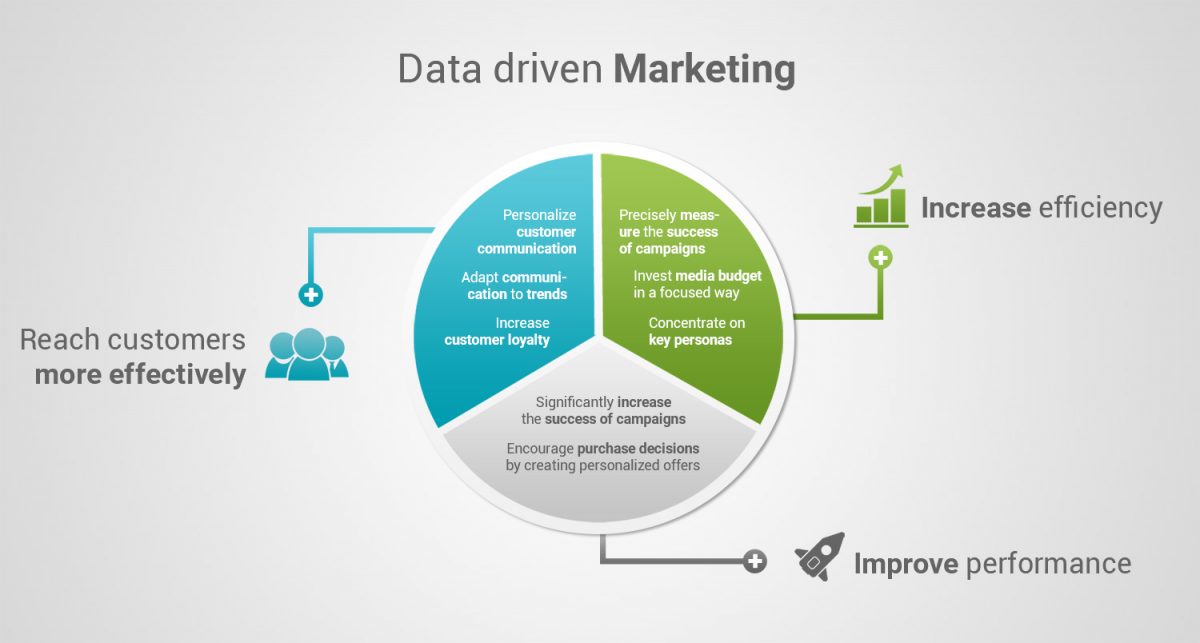 1) Use Customer Data for Precision Targeting
It's good to amass a pool of customer data, but this information is often raw, thus rendering it of little use. Unless you organize it by segmenting and categorizing it, you can't deploy an effective email marketing campaign.
When you segment your audience, it becomes easier to separate your real prospects from unqualified leads. You can also figure out where each segment is in their customer journey and the ones closest to conversion. For example, abandoned cart data is a significant marker for leads with a high purchase propensity. Lead segmentation helps prioritize prospects and target them with precise content for boosting conversions.
Your data segmentation practices will depend on the nature of information you collect from your prospects or customers. The most common data categorization parameters that help brands with precision targeting are demographics, location, occupation, and behavior.
It's a no-brainer that targeting a qualified lead at the right time with the right offering is critical to converting them.
2) Use Data for Hyper-Personalizing Emails
If you're still missing the boat for email personalization, then you're also missing the chance to improve your revenue by 760%. Don't worry; we were as surprised as you!
And, what's more, your prospects are already expecting personalized offerings in their emails. Since data-savvy brands have been tailoring pitches for quite some time now, leads don't want to receive generic emails. And, data can help you with this!
Through customer data, you can figure out your potential customer's pain points and offer them a valuable solution in the face of your product or service. What's more, there is no other medium that allows hyper-personalization the way email marketing does. It lets you reach out to them individually.
So, kick up your open rates and click-through rates by leveraging customer data for hyper-personalization.
3) Use Customer Data to Determine Email Frequency
Not many know this, but your first email sent to a prospect has the highest open rate. And, then this number starts to dwindle significantly with each passing email. The solution to optimizing your open rates is not to increase the send frequency but to reach an ideal number with a specific lead segment.
Is there such a thing as an ideal email frequency? Of course, there is, and the answer lies in customer data. When you run an email marketing campaign on a segmented email list, you can determine how many emails a particular segment is receptive to. For instance, if you target a segment with three emails every 10 days and notice a steep decline in their open rates, it's time to tone it down.
While there is no magic number on email frequency, expert marketers suggest sending follow-up emails once every two weeks. If you see the open rates going up, you can rethink this frequency. On the other hand, you might come across specific customer segments that only award you a high open rate when you mail them twice a week.
In the end, getting your email frequency right is a balancing act – something that might take one or two email marketing campaigns. But, it's only through the data coming in from these campaigns that you'll end up tweaking your email sends per segment.
4) Use Customer Data to Optimally Time Your Emails
A common fallacy among many marketers is that only the evening or the nighttime is the right time to send brand emails. The truth is, there is no best time in a day to communicate with your prospect. Every lead segment is proactive and willing to engage with your brand at different times. What's more, recent data suggests that there isn't a significant shift in open and click-through rates during the weekend, as most of us would imagine.
The point is when it comes to figuring out the right time to send emails, don't presume. Instead, rely on real-time data on when your specific lead segments open their emails. For all you know, your younger prospect base engages most with your brand communication late at night on weekdays.
Wrapping Up
Despite the popularity of social media and other digital networking mediums, emails remain a staple for almost 4 billion active users globally. What's more, unlike other platforms, emails allow you one-on-one time with your prospects.
So, why won't you leverage such a potent medium when it comes to converting leads into loyal customers? But, you can't truly do that without harnessing the insights that data provides. Learn what your prospects are all about through data and then engage them over emails to boost revenue.